FriendsUp
120% REVENUE GROWTH IN 6 MONTHS FOR SOCIAL APP
We helped the awarded German startup FriendsUp to increase stability, implement new features and add in-app payment which resulted in a rapidly growing user base leading to a massive revenue growth
Technologies
Android, Google Cloud, Google Cloud Messaging, Google Billing services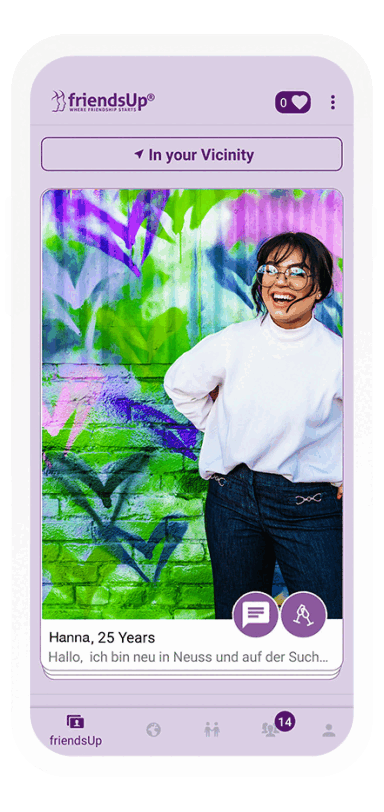 Overview
FriendsUp is an application that helps connect ladies and create friendships between them. Through its nearby area search options, private chat, and group conversations, it makes new connections possible and easier to create.
Challenge
Even though its initial success, with a growing user base, the FriendsUp application started showing bugs and latencies. Legacy code was starting to show issues with new Android devices and operating systems. There was also a lack of logs to clearly understand issues and statistical data and unused cloud services.
Results
We implemented the latest Android technologies, improved the code base with clean code, and analyzed several issues and delays. Considering the latest we improved the rest controllers and the algorithms so the latency would be diminished. We provided a better user experience for 99% of the application users and better revenue through Google Billing and at the same time cut extra costs through Google Cloud optimization. Following the success of the first phase, the plan now is to continue to improve the app architecture and features, so we secure a bigger revenue and growth for the company.
Got a project for us?
LET'S START A PROJECT TOGETHER
Let's get to work! Please answer a couple of short questions about you and your project.